K & C Auto Detailing Solutions is
Kansas City's premiere auto detailing company!
Want your vehicle to feel & look brand new???
You have come to the right place!
Call 816-726-3866 for details.
"Your premiere auto detailing solution in Kansas City."
PERSONALIZED GIFT CERTIFICATES AVAILABLE!
The best detail shop, mobile detailing and hand car washing company in Kansas City!
Welcome! Thank you for your interest in our top notch auto detailing, hand car washing, dealership lot washing, and eco-friendly cleaning products. Our company was established in 2001, and is backed by extensive experience, excellent customer service, and superb employees. Our goal is to make sure your car detailing experience is a memorable one! We offer detailing and hand car washes at our shop in Overland Park, mobile detailing throughout the Metro, and pick-up and delivery services for customers and dealerships. We take great pride in our work, and want to earn your business. We would love to show you how our detailing and car washing services can save you time, money, and have your car looking its best! We guarantee our customers satisfaction by offering the best products and services. The only thing you have to lose when you choose K & C Solutions auto detailing and hand car washing services is

dirt off of your car!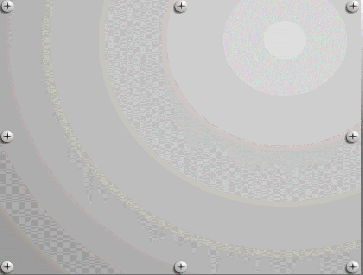 Our Top Notch Ultimate Detail

Hand Wash & Wax - Buffing - Engine - Deep Shampoo Of Seats & Carpets - Deep Interior Cleaning - Windows - Rim & Tire Cleaning - Plus More!
If You Want Exceptional Car Detailing
Results & Even Better Customer Service Call Now!


Gratuity Is Not Included & Always Appreciated.

Conveniently Located at 75th & Metcalf in Goodyear Building!
Our Kansas City auto detailing shop has extensive car detailing experience! Our detail shop is in Overland Park, Kansas and we provide mobile car detailing as well! We proudly service the following areas for auto detailing, car detailing, mobile detailing, car washing, mobile lot washing, and lot washing: Kansas City | Overland Park, KS | Shawnee Mission, KS | Mission Hills, KS | Prairie Village, KS | Leawood, KS | Shawnee, KS | Merriam, KS | Olathe, KS | Lenexa, KS | Roeland Park, KS | Fairway, KS | Kansas City, KS | Kansas City, MO | Brookside | Waldo |South Kansas City, MO | Plaza | Raytown, MO Grandview, MO | Independence, MO|North Kansas City | Lee's Summit, MO. Looking for the best car detailing company in Kansas City? Look no further! We are the best in the Midwest!
Detail Shop: 7246 W. 75th Street, Overland Park, KS 66204
Office Location: 310 E. 66th St.
Kansas City, MO 64113
Phone: 816-726-3866
Info@kandcsolutions.com
Copyright © 2001. K & C Solutions. All rights reserved.
Powered By Mercantec